Coach Medina Kicks It Up a Notch
A female soccer coach? Heck yeah! The soccer team welcomed Ms. Medina as the new coach who took over for Mr. Macias. Prior to becoming the coach, Ms. Medina assisted Mr. Macias during the fall, and is now stepping into a new position as a head coach.
"I've never actually coached soccer. I've played it and watched it a lot, but I'm very excited to coach it. It's going to be a learning experience for me, and the team as well," Ms. Medina said.
The team has had seven games this season and they won one. Members of the team are hopeful that the spring season will be superb compared to the fall season. The team has faced many challenges over the years, however they are hopeful to have a better season in the spring.
Though the team is not as popular as Pace's basketball, volleyball or softball teams, it still is quite important to many of the players.
The competition level rose this fall and players prioritized practice more. Medina said, "With practice I think we should be in good shape to at least make a run for playoff spots."
Because the team is not part of PSAL they struggle to find locations to practice. Unlike the other sports teams at Pace, the soccer team is not PSAL-sponsored, meaning it is funded only by the school. This, unfortunately, has a negative effect, as it causes them to not have the benefits of other PSAL sport teams such as a permanent practice location.
The previous coach, Mr. Macias, told Pacer NYC last year that the team isn't PSAL because the team needs a certain amount of student interest. Though he attempted to encourage participation, the sport isn't a "super well-known league to begin with." He said it was difficult to find students who are committed.
Though the soccer team is co-ed there is a minority of girls on the team. The girls agree that their voice is heard and the experiences they share with their male teammates are worthwhile. Sophomore Ndey Newlands said that the number of female players on the team is low. "It doesn't impact the way we play," she said. She admitted that the low number of female players is "pretty weird."
While the soccer team might not receive a great deal for school popularity compared to other sports, they still continuously push forward no matter what obstacles come their way. With a new coach and a new mentality, they refuse to let anything stop them from continuing the season with their best efforts.
Leave a Comment
About the Contributor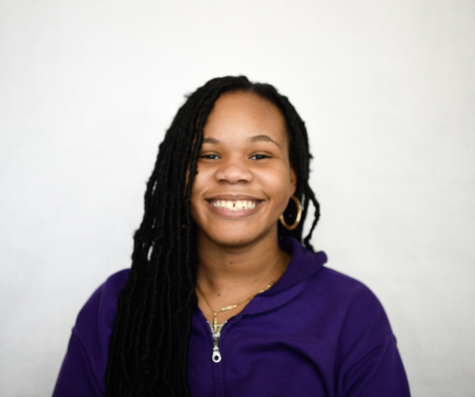 Winifred Haastrup, Photo & Digital Media Editor
Winifred Haastrup, sophomore at Pace High School, is the photo & digital media editor for the PacerNYC. She is a devoted Christian and animal lover...