Due to the cross country team's small roster this fall, Ms. O'Sullivan, Pace's athletic director, is concerned that PSAL will cancel the team in the 2024-25 school year.
Pace only had four runners, most of whom were sophomores returning from last year. Normally, PSAL requires at least seven members on the team, but especially as a co-ed team.
The cross country runners consistently made it to the top of rankings against many schools in meets. Maya Zolotariov, a sophomore, made it in third place in the Freshmen-Sophomore City Championships, and Guadalupe Abarca, another sophomore, ran 47th out of 172 students across the city.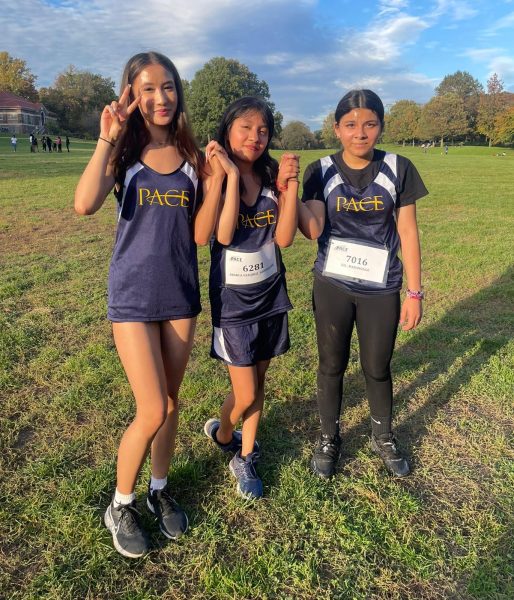 In August, Mr. Worthington, the previous coach, abruptly left. The duty fell upon Mr. Espilliat and Mr. Cyphert. Many former competitors, who are currently sophomores and seniors, didn't reprise their position.
Mr. Cyphert is the assistant coach of the cross country team. He usually coaches the girls' basketball team during the winter. He's currently joining Mr. Espaillat, the head coach, to coach cross country during the fall.
Abarca, one of the few current runners for the team said, "I think lots of people left cross country this year due to having other sports like basketball. Our club isn't advertised much either."
Mr. Worthington recruited some of the known athletes in his classes to join to make it seem like a training program for other sports.
Abarca  isn't too optimistic. She said, "Maybe next season there will be more people in our club if we advertise it good."
The team didn't get a lot of publicity this year. Word of mouth was hard to do since there's only four people on the team, and there weren't any fliers posted up this year, unlike for other after-school sports.
Mr. Cyphert said that "a lot of people don't know what it is." Cross country tends to get lumped in with track and field, which are two different sports entirely. Cross country runners tend to run farther distances.
That and the fall season starts the first week of school. By the time students are able to get their physical, the season's almost over. Mr. Cyphert suggests that the season should start in the summertime, rather than in the fall.
When asked about the future of the cross country season, Mr. Cyphert expressed concern. Mr. Cyphert enjoys the sport, and he is afraid that the 2023-24 school year "might be the last year."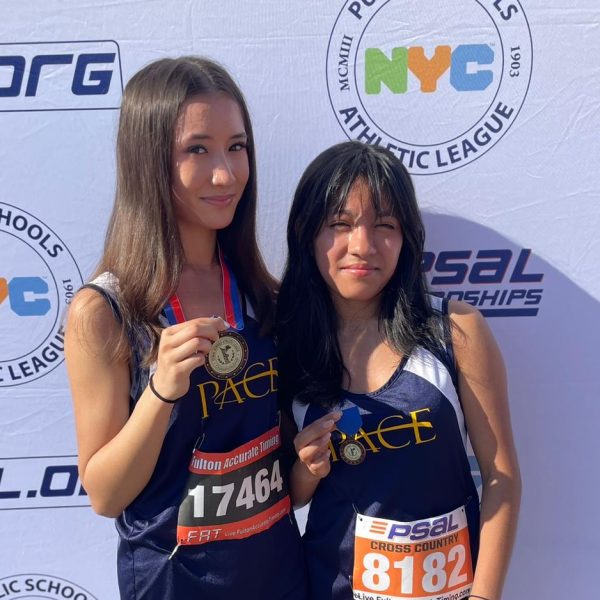 Ms. O'Sullivan revealed that PSAL is not too thrilled about the current cross country roster. It's unknown if she has much sway in the decision to cancel the sport. But as far as she's concerned, she's extremely happy with the performance of the team; it's just that cross country has never been popular in Pace. She's tried to convince athletes in other sports to join so they can be multi-season athletes, similar to what Mr. Worthington did, but there just wasn't enough interest in it.
If you do show interest in the sport, it may be too late to compete in the fall season, but it's not too early to start preparing, and talking with the coaches about the spring season. If you want to compete in cross country, or any PSAL sport, you must get your sports physical form from your doctor.
Cross country is a sport that requires strength, stamina, and ambition, and it's definitely challenging, but if you're up for it, give it a try. You never know what can happen or the people you'll meet there!