Pace's Menu
Sophomores, juniors and seniors have the wonderful privilege of being able to go out for lunch. The advantage of being in a school located in Chinatown is that students have a variety of different foods to choose from. Here we have narrowed it down to the top three places by popular survey that students love to eat from during their lunch period.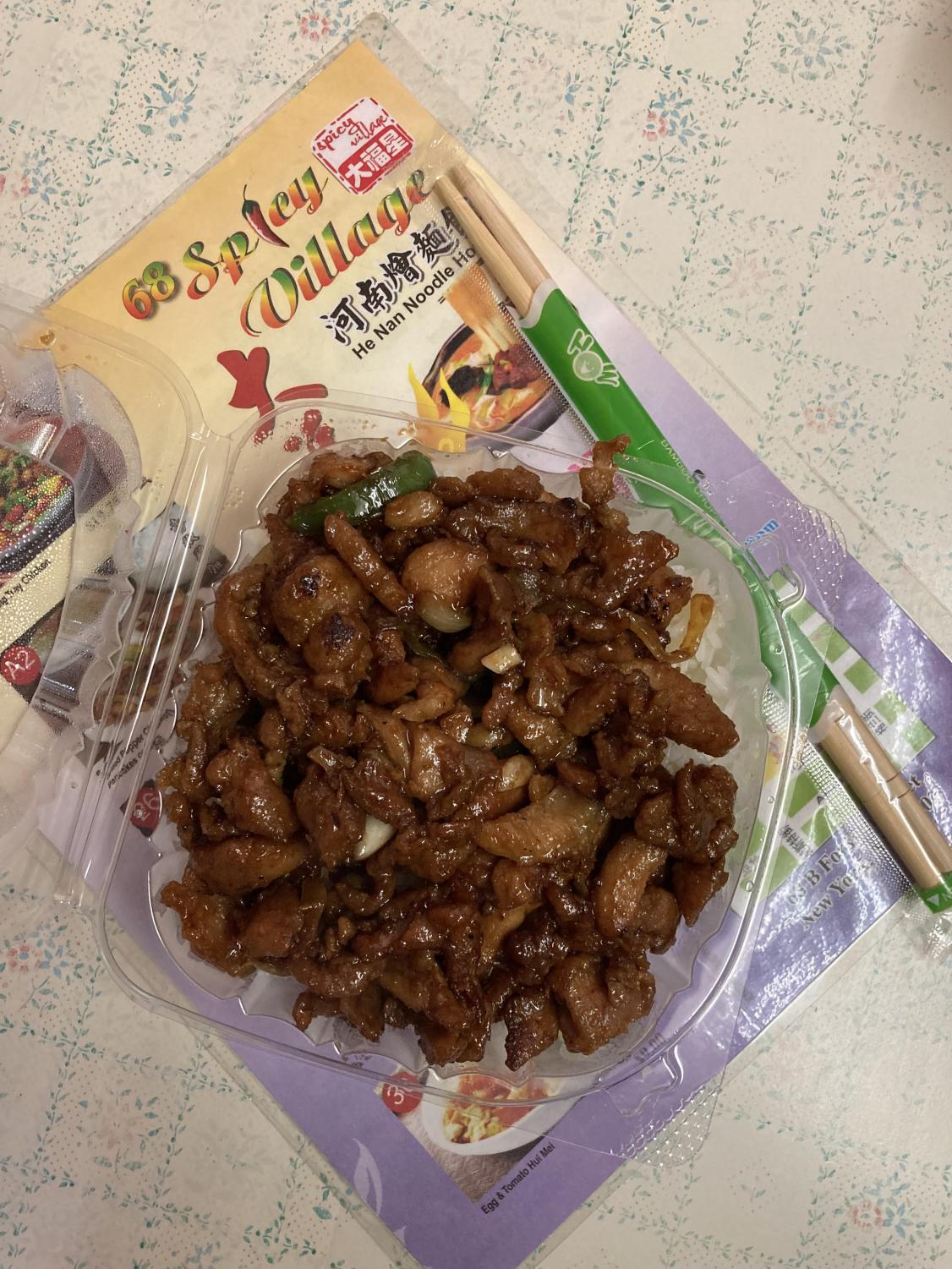 Spicy Village
A Chinese restaurant located right next to school serves a popular dish Grilled Pepper Chicken, also known as "Pepper Chicken." This dish also includes white rice. It comes in different sizes but people usually get the small, which costs $4.75. It's a filling and affordable dish to get for lunch. The employees are so familiar with this popular dish that usually you can just say the size you want when you order. They have the rice and Pepper Chicken prepared in time for lunch so you receive your order quickly.
The restaurant is right across from the school which makes it convenient if you want to get something quick. Overall the place has a good rating of 4.5 stars on Google. They sell many traditional Chinese dishes and would be a good place to check out. The only downside is how narrow the place is. When there is a long line, customers don't have enough space to move around. Customers usually have to push through people to exit but the line goes pretty fast.
Spicy Village
68 Forsyth Street, Suite B, New York, NY 10002
Popular item: Small Pepper Chicken for $4.75.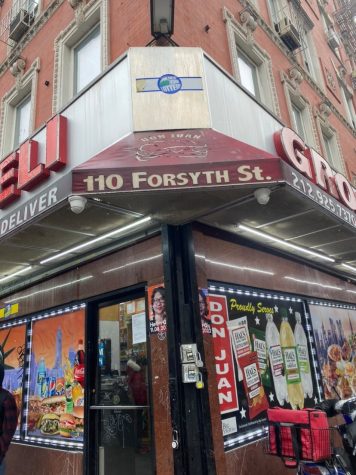 Dominican Deli
Don Juan Grocery and Deli is an affordable deli that is within close proximity of the Pace campus. As soon as customers walk in, they get the smell of the flavorful Dominican food and sound of the Dominican radio. The deli makes any sandwich of your choice, including the New York classics like bacon, egg and cheese or a chopped cheese.
Along with reasonably priced sandwiches, they sell Dominican food made by their own chefs in the kitchen. They have breakfast foods in the morning like mangu and fried salami, but during lunch they make foods like morro, pollo asado, rice and beans, and so much more.
If you aren't that hungry, they sell empanadas or pastelitos all day. Lastly, they also sell natural juices like passionfruit and carrot juices. Overall, this deli is very good. The only downside is that it gets pretty crowded during lunch so it is advised that you call ahead at (212) 925-7370. Also they might take a while to make sandwiches. Go ahead and check it out, you won't be disappointed.
Don Juan Deli
110 Forsyth St #C, New York, NY 10002
Popular items: empanadas or pastelitos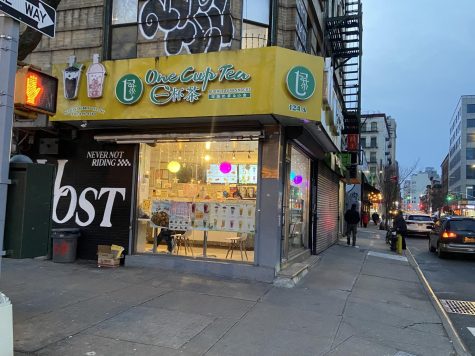 One Cup Tea
One Cup Tea is a bubble tea shop across from Kung Fu Tea, which is very close to Pace. They are widely known for their variety of drinks such as boba, teas and slushies. Along with the beverages they also sell crunchy and delicious popcorn chicken, fries, sausages and other small foods. Their fries and popcorn chicken come with an amazing sweet chili sauce which elevates the flavor. This is a very affordable shop that is conveniently right next to school. Although it is a small shop, they do have indoor seating and the employees are friendly and welcoming.
One Cup Tea
124A Hester St, New York, NY 10002
Popular items: Popcorn chicken and fries
Leave a Comment