Juniors and Sophomores Take SAT and PSAT for College Admissions
Juniors took the SAT (Scholastic Assessment Test) exam and sophomores took the PSAT (Practice Scholastic Assessment Test) at Pace in late-March.
The SAT is a standardized test used by colleges or universities as part of their admissions decision. SATs are taken by the juniors, while the sophomores take the practice exam.
There are some mixed feelings about how the exam stresses the participants, especially those who feel like they need the highest score to get into a good college. Many believe that the test serves no purpose for the students who take it.
After taking the test, the sophomores and juniors described it as stressful and overwhelming. Some students felt like everything they studied disappeared the minute they started taking the test. For others, it was probably easy as pie, considering how much they studied.
"For real it was pretty stressful. I felt like just sitting there and staring at the clock as it ticked down," said Leslie Ormsby, 11th grade. "But I think I did okay." "It wasn't that bad for me. I felt like it passed by really quickly. The test felt really short in my opinion but that's probably because I took a lot of practice exams."
After taking the tests, some students hope to have a good score and not have to take it again or even retake it again.
Joseph Gregorio, 11th grade, hopes to have a good score at the end. "I don't really want to retake it again, so I hope to get a good score."
"It was tiring, like after the first hour I got exhausted but it was okay," said Salean Mazzurco, 10th grader who took the PSAT.
For others, they hope to get better at the actual SAT and retake it. "Now I know what it's like, I see how the test is gonna go and I got a feel of the booklet and all of the different questions," said Mazzurco. "I'm gonna see the scores I get and definitely take the opportunity to do better when I get the chance."
"I've been practicing for like a solid month," said Leslie Ormbsy, 11th grade.
Gregorio said, "I've been studying for the SAT for the past six months, kind of on and off, but yeah I would say six months."
Gregorio has been going to the after school practice program offered to help students to prepare for the test.
Like many others, they both wish to gain great scores and better experiences. "I hope to get a really good score and apply to some nice colleges and see if I'm a good tester," said Ormsby.
"I wish to get like a 1200 or higher this time but experience wise, I want to get comfortable with test taking and see where I can improve next time I take the SAT. You know, trial and error basically," said Gregorio.
Many sophomores have been studying for the PSAT with shorter time frames. 10th grader Aaron Moore said she studied for the PSAT "for about a week or two" before the exam.
Mazzurco said they haven't been studying but were "not nervous but also not excited." Both of them want different gains from this test.
"Maybe if I get a good score I can get a scholarship to a college I want to go to," said Mazzurco.
Moore said, "I hope to gain more confidence in my test taking."
Gregorio has some advice for those who are about to take the PSAT or SAT: "For PSAT takers I recommend really taking it seriously and building off where your score is. And for SAT takers, just get rest and bring a few snacks for you and good luck!"
Leave a Comment
About the Contributor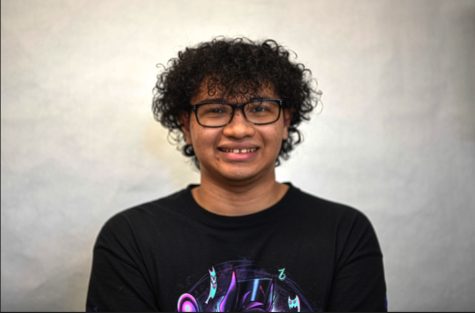 Henry Lopez, Reporter
Henry Lopez is a senior and reporter for the Pacer NYC. He writes album reviews on new and old music, restaurants around the area, and anything new happening...