Senior College Process In Our Covid Era
During the past two years during quarantine, juniors and seniors were looking for and applying to many local, upstate, out-of-state and even international colleges. With the help of some teachers, seniors and juniors got through these hard times with exceptional results.
Senior Jennifer Alvarado said, "Applying to colleges was nerve-racking, but I got through it because of the counselors here. And I'm first-generation, too, so it was pretty hard."
Alvarado also acknowledges that the support of some of the counselors like Ms. Kabir, Ms. Burke, Ms. Sardia, plus the outside organization Minds Matter actually went above and beyond to make sure much of her college applications were on point.
Alvarado also said that the recent quarantine made the college process a tiny bit better. "Without it Mrs. Burke wouldn't have had such an intensive summer program and some of us wouldn't have been able to be there. But we all managed to go to this remote summer program for classes to get a head start on the college applications, which also helped me a lot."
Mame Diop, a twelfth grader, said "Getting into colleges was quite overwhelming because you don't know whether the schools will accept you, but I'm pretty happy with the colleges that accepted me." She also spoke of her college guidance class and how the teachers specifically Mr. Burke and Ms. Kabir have guided her throughout the whole college process and experience
Diop also brought up the point of not being prepared for the SAT because she didn't know she was going to take it. The first time she took the standardized test was in her junior year, but they did take it again in the 12th grade.
Kayla Moore, a junior, said, "When we did come back to school after the pandemic, and we were pushed to take these college guidance classes it was quite overwhelming. But I know that Ms. Burke and Ms. Kabir would continue guiding me throughout the process."
Moore also spoke of how the SAT that she took in March was more than what she expected, but she was hopeful that she achieved the score she was supposed to.
Ms. Kabir, a career and guidance counselor for seniors and juniors, said, "Many of my juniors were starting with the resume building workshop since that's a really long process and you have to start drafting. We also worked on SAT prep." She also gave insight into how many of her students were also waiting for their financial aid packages in March.
A financial aid package is a letter from the school that you've been accepted to which describes how much money is being offered to you to pay for tuition, fees, and room and board. "Once you've been accepted you'll be mailed or emailed a letter, basically a bill, showing the cost of the school," Ms. Kabir elaborated.
Senior economics teacher Ms. Cepeda said that this year the "seniors were struggling to choose colleges." She also expressed how awful it was during quarantine since almost everything was done remotely.
A Forbes study reported that the College Board that created the SAT has lost millions of dollars through the pandemic. Other issues have also circulated about the racial bias the SAT has commenced.
Further, the New York Times has noted, that the number of students taking a gap year or instructing to defer their college applications this year has increased phenomenally due to the pandemic.
Ultimately the college application process is hard on students and teachers alike. There is much to process and learn during these upcoming years.
Leave a Comment
About the Contributor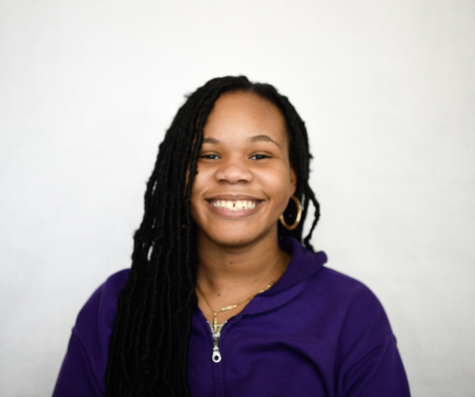 Winifred Haastrup, Photo & Digital Media Editor
Winifred Haastrup, sophomore at Pace High School, is the photo & digital media editor for the PacerNYC. She is a devoted Christian and animal lover...