25 years of 'In The Aeroplane Over the Sea': The Lasting Indie Impact of Neutral Milk Hotel
Rating: ⭐⭐⭐⭐⭐
Concept albums are a collection of music that tells a deep meaningful story. 25 years ago, indie band Neutral Milk Hotel released their concept album "In the Aeroplane Over the Sea." Today it feels and sounds like a movie in your ears with its passionate and poetic lyrics, while bringing a lo-fi production of folk and indie rock.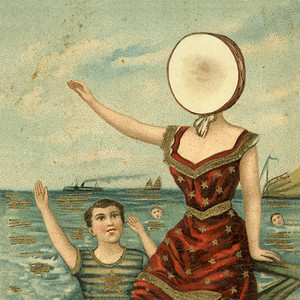 Jeff Mangum, who leads the indie band, brought new ideas into their album with the lyrics and themes. Some of these ideas are often considered too difficult to find. The album references childhood and nostalgia with hints of love, coming-of-age, god, sexual awakening, war and accepting immortality.
The album opens up with "King of Carrot Flowers, Pt. One." An acoustic guitar is strummed while Mangum sings about childhood with phrases of a parent relationship being unstable while finding love. This melts into "King of Carrot Flowers, Pts. Two & Three" where Mangum's raw voice confesses a love for Jesus Christ. The noises of musical instruments clashing, building up to fast-paced punk rock crashing with the metaphors of rebirth.
One of the many misconceptions often talked about with this album is that it was written about Anne Frank who wrote diaries while living in Nazi-occupied Amsterdam during World War II. Mangum instead took her story as a symbol for purity. Mangum, who read her diary, was affected by her story and cried for three days after reading her book.
"Two-Headed Boy" shows Mangum's amazing skills in songwriting referencing Anne Frank during her hiding from the Nazis with repeated lines of a two-headed boy, which can be a figurative or a literal boy.
"Holland, 1945" captures the noisy punk folk rock feel with amazing trumpets blaring. It's the song that is mainly about Anne Frank, referencing the year she and her family were killed by Nazi's. The song also references reincarnation with trying to keep enough of your spirit for reincarnation in another life.
Mangum sings about human sexuality and boundaries in "Communist Daughter," using fascism in the 1900s as a metaphor with his husking voice and guitar.
"Oh Comely" is the longest track on the album. Mangum tells a story of a father committing infidelity. Magnum juxtaposes the father's cheating with the idea of feminine beauty and purity to make a reason for the father's unfaithfulness with someone who could almost be perceived as a prostitute. What's notable about this song is how it only took one take for Mangum to record. In the last second we hear a faint "holy shit" from one of the members who was helping record the song which shows how impressive Mangum vocal talent is.
"Ghost" tells a story of Mangum's experience with a ghost accompanying the continuing noise of the folk rock that brings this positive energy. Just like many of the songs on the album, it also references Frank through her birth date and her legacy.
The final track "Two-Headed Boy, Pt. Two" ends with themes of remembrance and love recognizing it's time to move on, with Jeff's powerful emotional voice ending the album.
The album was met with little success when it was released. While it didn't become a popular hit, it heightened the band's profile which took a toll on Mangum. He disliked touring and the interviews over the lyrics. He would often ignore calls for interviews and stay in his house for days on end. Mangum didn't want to tell the band about breaking up since most of the members left their jobs to be in the band, so instead he continued to isolate himself.
With no information from the band beyond this point, a cult following developed online, especially on 4chan. The album became a cult classic on /mu/, a sub board for music discussion, where it became a meme due to the iconic artwork. The album also influenced a bunch of indie rock bands such as Arcade Fire, Bright Eyes and Six Organs of Admittance.
More than 25 years later, the album still continues to be loved by listeners online and around the world. While it may be an album you or your parents never heard of, it's a special album that occupies a special place in many people's hearts who share it with people they care about. It's style still sounds modern. If "The Aeroplane Over the Sea" were released today, it would still have the same popularity it had when it became big.
Leave a Comment
About the Contributor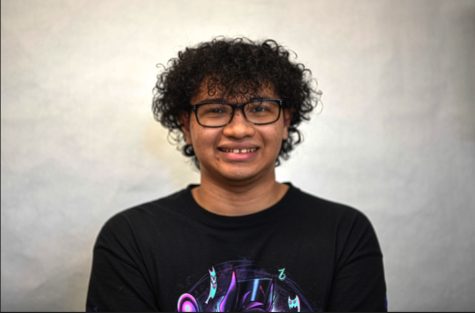 Henry Lopez, Reporter
Henry Lopez is a senior and reporter for the Pacer NYC. He writes album reviews on new and old music, restaurants around the area, and anything new happening...