Chicken-Flavored Ice Cream: Yay or Nay?
Rating: ⭐⭐⭐⭐☆
Every month, Baskin Robbins reveals a unique flavor of the month. The flavor of the month for March is "Chick'n & Waffles."
After hearing the name of this new flavor, it does bring some hesitation to try it. Chicken in ice cream? However, you don't have to worry about the repelling mixture of chicken in your ice cream. It doesn't have any chicken!
I was so excited to try the ice cream once it was in my hands. I took a bite. Woah, I can really envision the taste of maple syrup on my waffles in this ice cream. It was so sweet and refreshing.
As I was scooping into the ice cream, there were multiple bites of crunchiness. I thought I just bit a piece of chicken! It had a saltier taste than the ice cream itself. It reminded me of kettle corn because of the same taste and same texture. I thought this was most likely the "chicken bits" of the ice cream because it definitely gave the dessert a boost of tastiness.
It actually didn't taste like chicken, unlike its title. Obviously I didn't expect it to taste like chicken, but I wasn't disappointed at all. The ice cream was so delicious that I couldn't take a pause from eating. It is pretty savory, sweet and salty all at the same time. I live for these combos!
Baskin Robbins describes it as a sweet buttermilk waffle flavored ice cream packed with crispy chick'n & waffle flavored bites wrapped in a bourbon maple syrup flavored swirl.​ Their advertisement definitely lured me in. Even if it's a scary hodgepodge of flavors, Chick'n & Waffles became my new favorite ice cream.
Leave a Comment
About the Contributor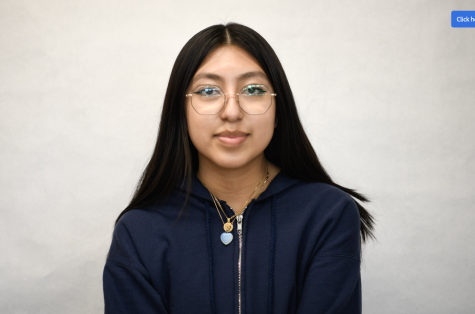 Camila Fuentes, Reporter
Camila Fuentes, a sophomore, is a reporter and member of the yearbook club. She loves online shopping and watching Netflix during her free time. Her favorite...