Listen Up: Five Vital Albums that Honor and Celebrate Black Culture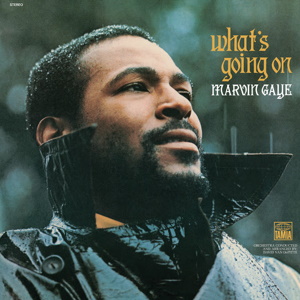 The music we hear everyday comes from or has been influenced by Black roots, from pop to hip-hop, rhythm and blues to rock 'n' roll, country to house, and most of the music we listen to has African American roots.
It's not only important to acknowledge the roots that birth those genres but also celebrate those within the music space, Black musician's impact in their genre and their creativity in their music, specifically in their albums where they tell a story of Black life in America.
These artists reinvented a genre's sound. Here are five top albums to celebrate Black life in America.
5: "What's Going On?" By Marvin Gaye
Marvin Gaye is one of the most well-known soulful singers of his generation. Even today his impact on music is apparent when his songs are sampled and covered many times. His contributions have influenced how soul music would sound into the future.
Released on May 21, 1971, "What's Going On" tackles political topics surrounding Gaye's world. From war, racism, police brutality, to peace, love and unity, Gaye let out his true feelings about the world throughout the whole entire project from the self titled "What's Going On" to "Mercy, Mercy Me (The Ecology)," from "Save The Children" to "Inner City Blues (Makes Me Wanna Holler)."
Gaye brings a lush, passionate, conscious tone that still plays into today's society.
4: "Purple Rain" by Prince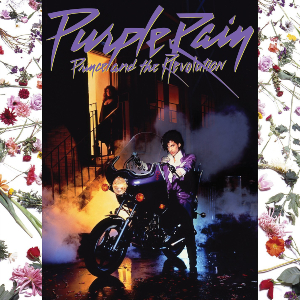 There are many megastars that ruled the '80s, from Michael Jackson to Madonna to Whitney Houston. But there's one that is often forgotten. Prince came into the scene showing his musical technicality and creative talents when it came to making memorable albums.
"Purple Rain" will always have a special place, not just in his discography but in music in general. Prince brought a new creative input with the Minneapolis sound he became known for. From funk, R&B, pop and rock,
Prince elevated these sounds together and gave his music a great mixture of style: from the aggressive rock of "Let's Go Crazy" to the no-baseline experimentation of "When Doves Cry" to the sexually intense "Darling Nikki."
And let's not forget this album's main event, "Purple Rain," which is considered by many to be his greatest track of all time. A powerful orchestra ballad with rock elements brought in, Prince brought in all of his emotions and gave life to "Purple Rain."
This album is definitely something your parents know if they are big fans of Prince.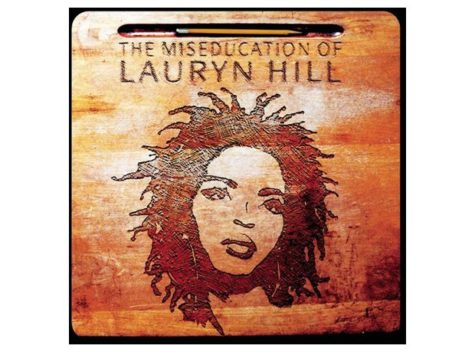 3: "The Miseducation of Lauryn Hill" by Lauryn Hill
Nearly 25 years after its release, "The Miseducation of Lauryn Hill" is still relevant and relatable to many of the new generations.
Lauryn Hill, who came off the success of The Fugees with "The Score," decided to pursue her solo career after having her child with Rohan Marley and was inspired to write her first new album.
Hill shows off her ability to sing and rap professionally which was new at the time. "Miseducation" brings elements of neo-soul, R&B and hip-hop with messages of love, feminism, motherhood, heartbreak, healing and God.
From the Motown inspired "Doo Wop (That Thing)" to the soulful piano of "Ex-factor" to the Latin-guitar influences of "To Zion." Even though this was Lauryn Hill's only release, her words still have made an impact on many young women and her music has influenced tons of acts that we listen to today.
She is the first artist to combine and bring her singing and rapping skills to the public, which truly brought hip-hop to the mainstream.
2: Madvilliany by Madvillian (MF Doom & Madlib)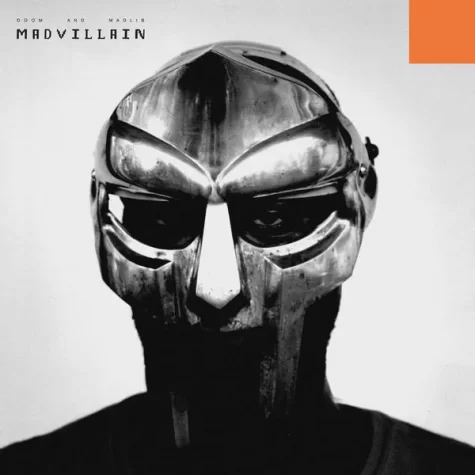 MF Doom has seen a resurgence in the rap community over the past couple of years, which is obviously deserved. MF Doom proves himself to be one of the most unique and rhythmically surprising rappers of his time.
While you may have never heard of him, you probably heard your favorite rapper mention him before as their favorite rapper. His influence has impacted the underground scene for many years.
Starting with "Madvilliany," the Long Island native worked with Cali-born producer Madlib to become Madvillian. "Madvillianly" follows this not very consistent but distinctive mixtape sound for the album. Most of the songs on the album are under three minutes with more than 22 songs on the project.
"Madvillainy" combines both artists' weird creative sides that practically fit on this album. MF Doom brings his intricate wordplay that stands on his own while Madlib brings his unique beats that can only be described as raw, quick and dirty.
Star hits like "Accordion," "Meat Grinder," "Raid," "America's Most Blunted," "Curls," "Figaro," "Fancy Clown," "All Caps," "Great Day" and "Rhinestone Cowboy" show both hip-hop titans at their creative high peaks.
Nearly 20 years after the release of this record, it seems to resonate with the audience even more. While it doesn't tell a message, that doesn't mean it's not worth checking out as the sound has aged very well and many still love it. Many consider it one of the greatest albums in hip-hop.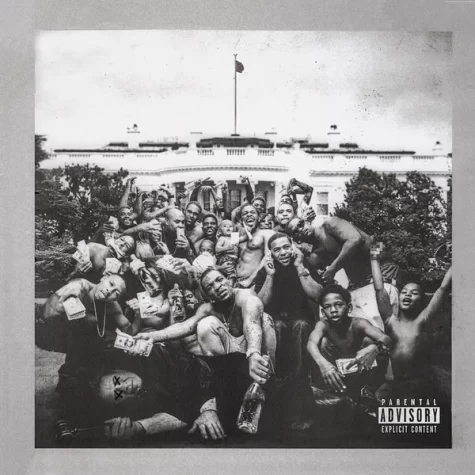 1: "To Pimp a Butterfly" by Kendrick Lamar
I think at this point everybody knows about this album, even if you've never heard of this album, you've probably heard people talking about it because of how impactful and influential this album continues to be. Lamar needs no introduction, he is considered by many one of the greats of his generation.
Coming off the success of "Good Kid, M.A.A.D City," Lamar decided to go back into the studio and take some time to experiment. At the time, the rise of the Black Lives Matter Movement started to become worldwide since the murders of Travyon Martin, Michael Brown, Eric Garner and Tamir Rice at the hands of police.
Lamar decided to take some time and reflect on what was going on in the world and how he should talk about it in his music.
Bringing in jazz musicians for this project, Lamar had his sights on writing about the African American experience at the time, while acknowledging his own fame and how he could speak on these topics for the culture. The end result impacted the world of hip-hop but also society.
"To Pimp a Butterfly" is a concept record that tells a story of being raised in America as a Black person and handling one's own thoughts on race, politics and freedom. Cuts like "King Kunta," "These Walls" and "Alright" show Kendrick at his peak in terms of flow and rhymes on Jazz records, while his wordplay commenting on America at the time. "U" and "The Blacker the Berry" shows Lamar baring his emotions against himself and the oppression that tries to bring him down.
The themes of African American culture, depression, racial inequality and discrimination run deep in "To Pimp a Butterfly," while Lamar brings out his musically fun and creative side at the same time. Albums like" To Pimp a Butterfly" are landmarks of where society is going and, most importantly, where music is going, so much so that this album is often studied a lot in universities.
Many considered this album one of the greatest hip-hop albums of all time and even one of the greatest albums of all time. Nearly eight years on, this album continues to resonate and be relevant even more since the social injustice of 2020. I highly recommend others to give it a full listen, you will not regret it.
Leave a Comment
About the Contributor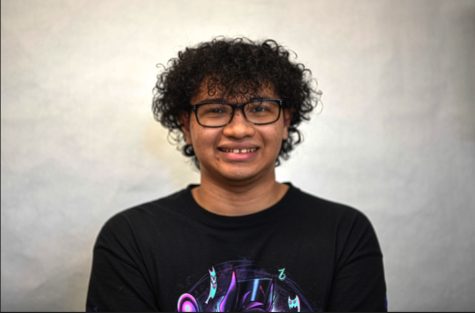 Henry Lopez, Reporter
Henry Lopez is a senior and reporter for the Pacer NYC. He writes album reviews on new and old music, restaurants around the area, and anything new happening...