MJ Cafe
Rating: ⭐⭐⭐⭐⚝
Three minutes away from Pace is a cozy, noteworthy, and delicious cafe. MJ Cafe allows students to enjoy empanadas, hot beverages and many of the other food options they offer.
During the winter season, MJ Cafe's warm empanadas are perfect not only for the weather but also to have a relaxing time. The cafe offers pollo (chicken) and beef empanadas, along with a vegetarian option. Their warm, soft, crunchy and delightful pollo empanadas are such a great food item when you don't want to eat a heavy meal.
The relaxing atmosphere and the friendly customer service is one of my favorite aspects of the MJ Cafe. The modern design with a touch of Ecuadorian culture is particularly different from other cafes.
Appetizers and warm beverages take over a majority of the menu, although there is a wide assortment of ice cream flavors. A few items from their menu are banana toast, cinnamon toast, brownies, and other pastries.
Especially for Hispanics, the empanadas bring some familiar flavors of their cultural food. The cafe also sells non-food products such as handmade bags and small wallets from Ecuador.
The cafe's empanadas are $5 each and the beverages range from $2.50 to $8, which is a reasonable range for a decorative cafe in the city.
There is a kind and warm atmosphere in the cafe, not only are the employees friendly, but the delicious foods are definitely worth the price.
MJ Cafe is locate at 70 Hester Street, New York, New York.
Leave a Comment
About the Contributor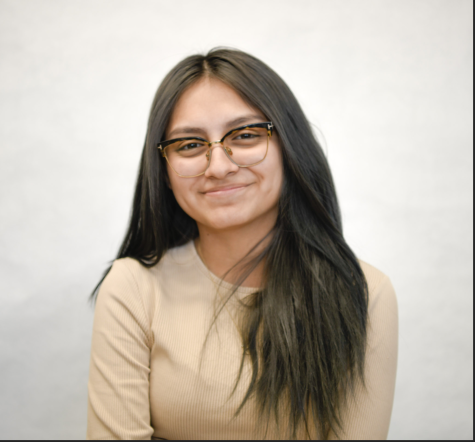 Kyara Asitimbay, Reporter
Kyara Asitimbay, a sophomore at Pace High School, is a reporter who is an advanced member of the Journalism elective. She's family oriented, enjoys writing,...