Economy Candy: Where All Your Candy Dreams Come True
Can you imagine every candy you have ever dreamed of in one store? Well, you can stop dreaming, it's real. Economy Candy, on the Lower East Side, is a store loaded with diverse sweets. As you walk in you're greeted with candy from all over the world. From vintage candy to the most current, this store has it all. While some sweets might bring nostalgic memories from their childhood, for younger customers the new candy will bring lots of joy. Not only does the candy store have thousands of candies from all across the globe, but it also has baked treats such as brownies and cookies which taste as if they came straight out of your grandma's oven. – Ramata Diop and Winifred Haastrup
Mini Gummy Sushi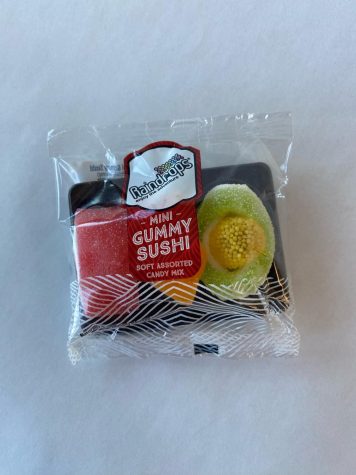 Sushi-like in appearance, yet sweet in flavor. The "rice" of this candy is made of marshmallows, while the sushi is constructed of various gummy sweets that are shaped to resemble various rolls of sushi. The sushi candies are imported from the Netherlands and come in a tiny bento box to add to their realistic appearance.
Customers can view the candy's elements thanks to the clear plastic packaging. For someone who dislikes hard candy, chewing on this treat isn't very delightful. However, one of the rolls with the sour strips was the only part I enjoyed, along with the marshmallows which makes the treat straightforward and enjoyable to eat. – Jazzlynn Villar
Gumi-Aid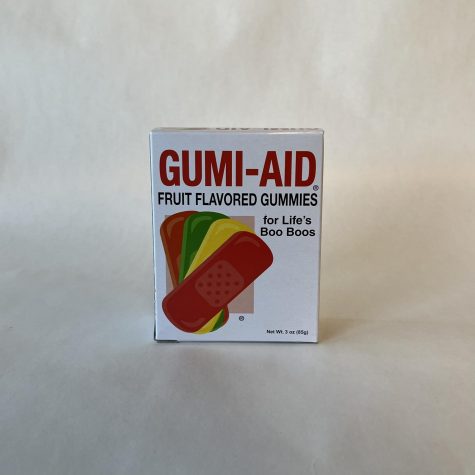 This gummy treat was carefully created to imitate the same look of a typical Band-Aid box but made by With Love Chocolates in the USA.
Upon opening the packaging they are not the same as advertised. They are not really shaped as bandages but take a really stiff rectangle shape with sharp corners. They become so chewy and sticky that I forget it was once hard and thick. It takes a while to eat because of how big they are to chew and how it clings onto my teeth!
The bright colors of red, green, yellow, and orange and the strong scent of fruit once I open the packaging do not match with the bland and dull flavors of the gummies. This product is more leathery than soft, similar to the Dots candy.
This candy didn't meet my expectations. I'll give it a three out of five. It didn't look like a Band-Aid. It was a simple shape with bright colors, but the taste was very unexciting. This isn't my favorite gummy candy. – Camila Fuentes
Zotz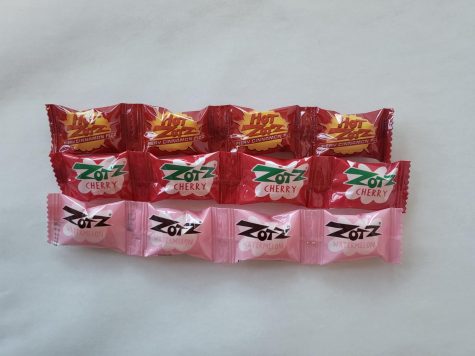 These candies are small and mighty. First made in 1968 by G.B Ambrosoli in Italy, Zotz made their debut in the USA in the same year when Andre Post brought them over. If you're craving something that is sweet and sour this candy is just for you.
Zotz come in a variety of flavors that will satisfy many types of taste buds, but the watermelon was the most desirable one for me. The watermelon Zotz's outer shell had a familiar taste that you find in almost all watermelon candies, but the holes that are found at the end of the candy will allow the sour sizzling surprise to come out from the middle.
If sweet isn't your thing, cherry and cinnamon are less sweet and will satisfy the people who enjoy the mixture of the two flavor worlds. – Kate Iza
Big Cherry
Sweet milk chocolate with peanut morsels coat a sugary cherry-infused pink cream candy in the middle. This chocolate caters into a medicine flavor section of candy which only a select group of people would dare to try due to its very odd combination of cherries and chocolate. It isn't awful as it is saved by the chocolate taste that melts on the taste buds.
The disfigured lump of chocolate and cherries contains a huge amount of sugar that can surely cause a cavity if consumed too regularly. Christopher's Big Cherry was initially made in 1887. – Ixchel Reyes-Hernandez
Bounty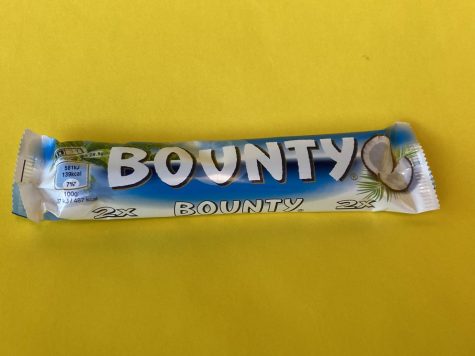 Bounty is a coconut-filled chocolate bar, invented in 1951 in the United Kingdom and Canada, now manufactured by Mars incorporated. This candy is soft and chocolatey on the outside and filled with coconut shreds on the inside.
As you bite into it you taste the chocolate then you're hit with the coconut flavor. Some people might not like this combo, but I recommend eating this, and would definitely buy it again. – Lamario Lampart
Mallo Cup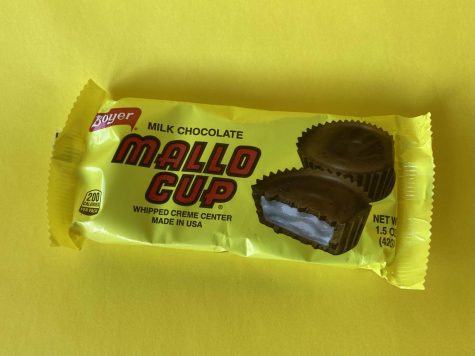 Have you ever eaten a Reese's Peanut Butter Cup? While Mallo Cup is similar in appearances, they do not compare to well-known and favorite Reese's.
This candy includes a soft, chocolatey, sweet, and just a bit of a crunch, but it does fail to embrace the coconut element. People who have a sweet tooth will gladly enjoy this candy. although those who aren't a big fan of very sweet candies will not be satisfied. -Kyara Asitimbay
Toxic Waste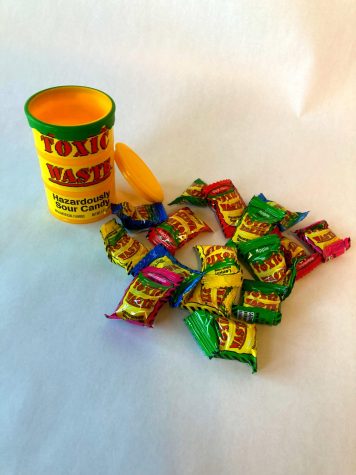 When you think of toxic you think of terrible and poisonous. This candy is the opposite of that. Toxic Waste candy is covered with a layer of delightfully putrid citric acid. You are hit with bursting pure tartness. As you get closer to the end of the candy you start tasting the sugary goodness.
This candy comes in many flavors, such as lemon, apple, black cherry, watermelon, and blue raspberry. My favorite is the apple. It tastes like a fresh crisp Granny Smith apple.
If you like sour candy then Toxic Waste is it for you. This may be your new favorite candy. – Raiyann Zaman
Choward's Guava Candy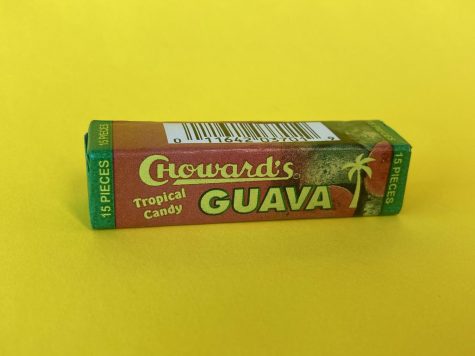 Choward's Guava Candy is a matte pink hard candy. Your tongue gives off the impression that its outer coating is peeled. Guava is a delicious, tart, tropical-flavor candy that originated by the C. Howard Candy Company in Manhattan, now relocated to Long Island. The candies primarily consist of sugar. It's more of a suck-on candy; it's not an easy candy to bite into. C. Howard makes other flavors: peppermint, spearmint, lemon and violet varieties of square crushed sugar mints. – Kezlin Pierre
Reed's Butterscotch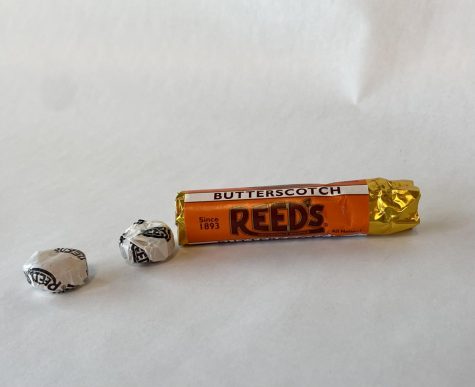 This is an old-fashioned butterscotch hard candy that's been around since 1893. This candy includes a caramel, sugary, and salty taste. Your mouth gets coated with this buttery soft feeling as the candy dissolves. It's crunchy and hard. It consists of a nickel-sized shape and caramel yellow color. The candy is individually wrapped.
The Reed's Candy Company manufactures their candy in Chicago. The packing gives you an old-timey vibe.
I would give the candy a three-and-a-half out of five because it is salty and not something I would see myself eating all the time.
This is definitely a candy that is great for on the go or to keep in your bag in case you're craving something sweet to satisfy your taste buds. – Penelope Burgos
Trolli Sour Bursting Crawlers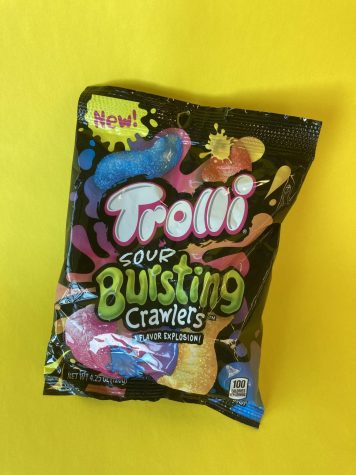 Trolli Sour Bursting Crawlers are truly a flavor explosion. With exciting packaging, they're tempting to buy, clearly catering to younger audiences.
First a sweet zing once you bite into the chewy gummy, it tastes as advertised. The oozing sour goo brings along a pleasing sour burst.
I would definitely buy it again. – Tiago Neves
Japanese Fruit Berry Skittles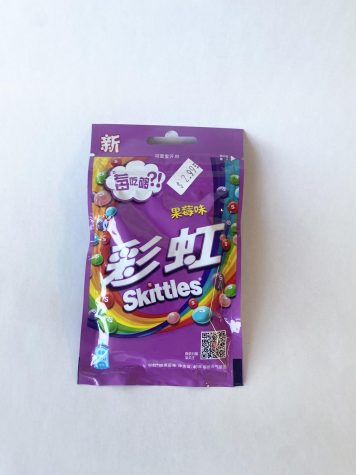 These Skittles come in five different flavors and colors. The colors are red, green, blue, pink and purple. Green skittle tastes like sour green apple. Red ones taste like regular apples.
Pink ones taste like bubblegum. Purple ones taste like cough syrup. Blue ones taste like blue raspberry with a hint of cough syrup at the end.
When biting into the candy, you're met with a delightful but soft crunch of the hard shell breaking. After a couple of chews, it turns into a ball of some type of corn syrup sugary mix that dissolves in your mouth quickly. – Katelynn Seetaram
Coffee Crisp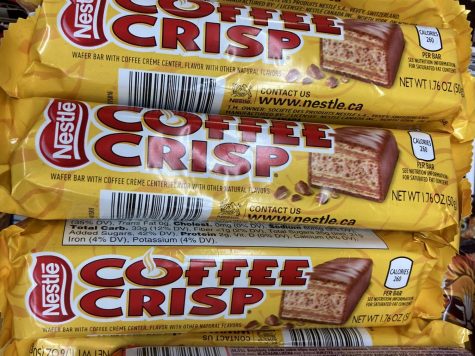 Coffee Crisp is a stack of three coffee-flavored wafers covered in a layer of chocolate. The wafer provides a strong taste of coffee that combines with the too-sweet milk chocolate covering.
Though the combinations of the two flavors are delicious, the sugar is just too overpowering. Once I saw the wrapper I discovered that the first ingredient in the making of the chocolate is sugar. Unfortunately, I can't see myself recommending this too-sweet treat to anyone else in the near future. – Erick Drayton
Idaho Spud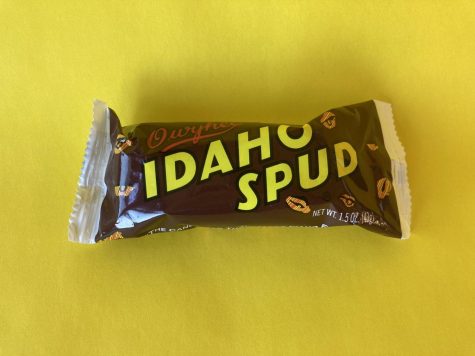 If you're craving a coconut chocolate marshmallow candy, Idaho Spud is the candy for you. Once opened, the strong scent of milk chocolate hits your nose. Coconut shreds are spread all over the soft squishy candy sticking on to the chocolate.
Once you bite in, your teeth sink into the marshmallow hiding behind the chocolate and coconut shreds. The taste of chocolate, coconut, and hints of almond all explode in your mouth.
It's known as "the candy that makes Idaho famous," however the state is more known than the candy. – Jelizbeth Moreta
Clove Chewing Gum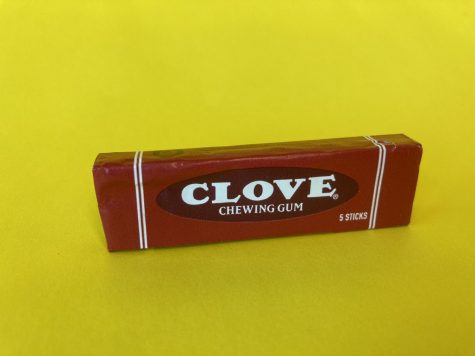 Clove Chewing Gum is a sweet gum with a hint of spice in every chew. Clove Chewing Gum was first manufactured by the Thomas Adams Company in 1914. A pack contains five gum sticks that are neatly packaged with red paper with a hint of orange to bring a pop of color.
After first chewing a piece of the gum, there is a remarkable hint of clove spice and feeling of refreshment. However, the gum loses its flavor very quickly and becomes bland.
Clove Gum was very popular during the early 1900s. During prohibition in the 1920s, Clove Gum was believed to be the solution to the smell of alcohol on your breath after a night out. Clove is advertised and seen as one of the candies with the most interesting candy journeys within America. – Ally Dolores
Bottle Caps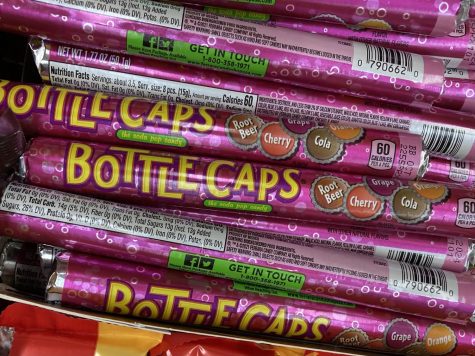 They are little, powdery disks, similar to Smarties, that taste very sweet and tarty.
There are five flavors: root beer, cola, cherry, orange, and grape. Each one has a different burst of flavor when you put them in your mouth. My favorite flavor is orange. It isn't too sweet and meets my liking.
I would say, however, that the name is misleading. When I first picked up the candy, I thought it was a fizzy candy. The little bubbles on the packaging made me think that it would fizz when you taste it. Sadly, this isn't the case.
Overall, I'd give this candy a three out of five. It isn't too bad but it's a bit too tarty for my liking. – Ciara Garcia
Chick-O-Stick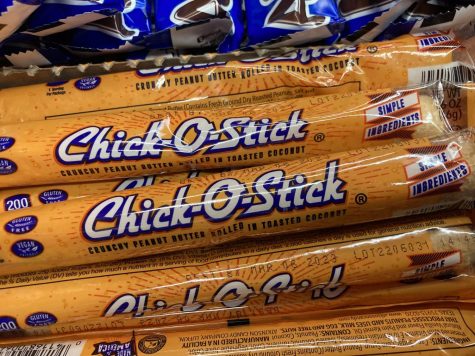 This is one of the weirdest but most interesting spouts of a stick. The Chick-O-Stick was an old-day delicacy during the 1950s (which was its first production era), till now. It's beige with a brownish undertone. The smell is strong, with a salty peanut buttery stench. The texture of the stick is as hard on the outside as it is on the inside, which is a big surprise since it would be believed to have a creamy peanut butter filling. It is also a bit appealing that when you bite into the gritty, crunchy, and hard candy, a sweet coconut flavor fills your taste buds after replenishing your mouth with the salty peanut butter filling on the inside. The vegan and gluten free component to this candy stick adds a little more diversity to the audience and consumers. For coconut and peanut butter lovers, this candy stick will be your weakness. Ndey Newlands
Economy Candy is located at 108 Rivington Street (between Essex and Ludlow Streets) on the Lower East Side of Manhattan. The store is open from 12:00 to 5:30 p.m. every day.
Leave a Comment