Pumpkin Fashion
Fall is here! Pace students won't let the fall weather stop them from keeping the Pace spirit from staying lively.
The community at Pace is very diverse when it comes to fashion. When walking down the halls, you're bound to see some very creative students with expressive outfits.
Pace students have been very passionate about dressing up to impress in school. Students get inspiration from many celebrities.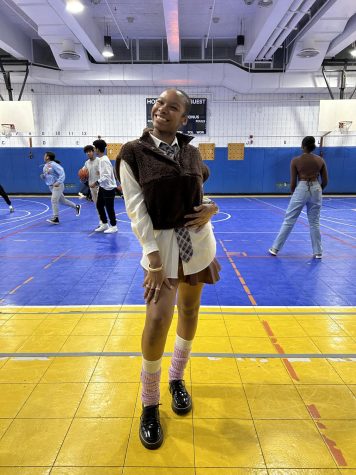 "My inspiration for my outfit today came from Zendaya, Bella Hadid, and Gigi Hadid. I decided to wear this outfit because it's fall. I thought brown was cute and decided to add hints of purple for a pop of color," said Noelani, a junior.
Additionally, plenty of students put a good amount of thought in their outfits and love getting inspiration from celebrities. Being able to see celebrities' outfits on platforms like Pinterest, Instagram, and TikTok help assist students on their personal journey of developing their own style.
But celebrities aren't the only sources of inspiration. Social media has influencers that provide outfit inspiration for students.
"Ickywitdablicky and thewizardliz are two influencers that I take inspiration from. For my fit today, I decided to wear something cozy, but cute too," said Eizabellasouheir Ruiz, a sophomore. These influencers represent an alternative type of fashion.
Every student at Pace has their own sense of style. Considering the diversity of fashion in the Pace community, students are able to gain inspiration from others and learn how to improve their individual style. Fashion at Pace helps open a door to all the students in the community to be able to get inspiration from others and help progress their own individual style.
"I used to care about people's opinions towards the way I dress, but now I wear whatever I feel comfortable in," said Jazlyn Lancaster, a junior.
Knowledge we can gain from Pace students is that the key to finding your style is to find inspirations, not fall into societal pressures. You should never be afraid to wear what you like. Trying to live up to societal pressures and standards always ends in not having the ability to please anyone including yourself.
Leave a Comment
About the Contributor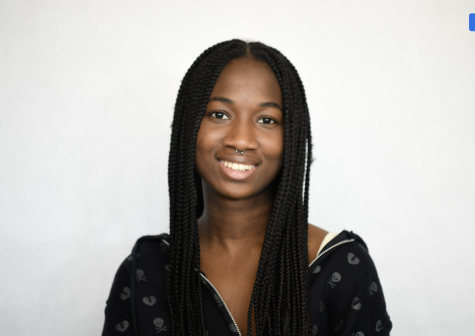 Ramata Diop, Reporter
Ramata Diop, a junior at Pace High School, is very passionate when it comes to anything involving fashion. She loves thrifting and hanging out with friends...