Everyone Needs a Little Devil in Their Life: Netflix's "Lucifer" Series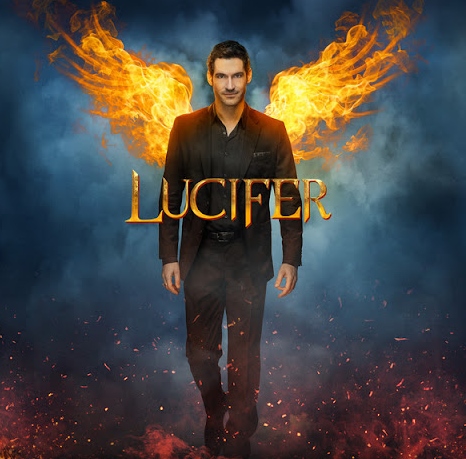 Rating: ⭐⭐⭐⭐☆
I know this sounds petrifying for a Netflix series: the DEVIL, SATAN in the flesh, walking the streets of Los Angeles solving crimes with the LAPD by day and running a poppin' club by night.
Through this electrifying series, Lucifer Morningstar, played by Tom Ellis, winds up encountering and eventually working with an upright detective named Chole Decker, who is played by Lauren German.
This series aired its first episode in 2016, and there are currently six thrilling seasons.
"Lucifer" is centered around the protagonist Lucifer, who gets bored watching over hell and decides to take a vacation in search of a new life. He winds up in Los Angeles, the city of angels. He abandons his duties as the devil because of his serious daddy issues and identity problems. He loves simple relationships, drugs and thrills. Lucifer then ends up running a notorious nightclub called Lux.
As soon as Lucifer lands on earth he begins to take part in a few of his favorite hobbies, partying and philandering. But when one of his human friends gets brutally murdered outside of Lux, he gets hungry for revenge. He is determined to find the killer and punish him. He even shows a glimpse of emotion.
I believe this is the first time the devil has shown human traits of compassion or even sympathy. This is ironic, but as the plot of the series develops, things get more interesting. The very thought of emotions scares him and disturbs his best friend Mazikeen, a demon in the body of a young dashing woman played by Lesley-Ann Brandt.
The murder attracts the attention of L.A.P.D. homicide detective Chole Decker, who at first has no interest in Lucifer. But as both of them hunt the culprit of this murder, their interactions become more frequent. Chole becomes fond of Lucifer embracing his super power and ability to manipulate people into telling him their "desire." It is basically a telekinetic ability to draw out anyone's deepest darkest secret.
This influences them to work together to solve the murder, and many more in the future. I don't want to spoil the rest of the series for you, but trust me, it gets better.
Honestly this is one of the best shows I've watched in a very long time, the excitement of every episode is unmatched. Unfortunately some people don't give this series a chance because they automatically see the title and think it promotes satanic worshiping. But hasn't your mother ever told you to not judge a book by its cover? "Lucifer" is well-made and, trust me, you'll love the deeper meaning behind it. I give you my scout's honor.
Leave a Comment