Smoove Gets You in the Groove
Rating: ⭐⭐⭐⭐☆
As the temperatures start to get warmer, there are multiple cold, sweet and refreshing ice cream spots nearby to serve students during the upcoming hot season.
Smoove Ice Cream, located on 279 Grand Street, is a unique ice cream place with many creative twists on common flavors that are usually found in ice cream shops, like the pina colada ice cream or the jasmine milk tea ice cream.
Smoove is well-known for their extravagantly made ice cream cakes and their unique boba floats that are served with bubble tea and ice cream topped with whipped cream and a well-paired drizzle of sauce.
In fact the most popular item in the shop is the ube boba float. It comes with a non-sweet ube ice cream on the top and a sweet taro milk tea, whipped cream and some soft and sweet tapioca pearls on the bottom. The ube boba float is a perfect drink for people who don't like overly sweet drinks. As a person who has a sweet tooth, this drink wasn't for me, but it was still a great experience to try the float. I think people with different preferences would enjoy this drink.
The menu is very diverse in sweet and non-sweet drinks, but if you enjoy sweet items I highly recommend the chocolate Oreo boba float. The chocolate Oreo float is topped with Oreo ice cream and chocolate drizzle, the bottom contains whipped chocolate milk and boba. The chocolate Oreo is definitely a drink for chocolate lovers. It was so sweet and the Oreo ice cream and chocolate mixed so well together making the right treat on a summer day.
These drinks, however, do come at a costly price for high schoolers. The boba floats alone are $7.95 for a regular and $8.50 for a large. Although these prices may seem a bit pricey, Smoove makes it more affordable for students: all students get a 10% discount with their student ID, perfect for Pace students. Also if you do not have your ID that day you can still get a discount with their offer of buy one and get a second for 50% percent off.
In addition to Smoove's boba float prices, their ice cream pricings are also quite expensive. Prices start at one scoop in a cone for $5.50, for two scoops it is $7.25 but it comes with one free topping. Three scoops with one choice of topping is $8.50.
The shop itself is such a friendly environment and is super cute for some photos. They definitely try to make the place as comforting as possible. The lady who works there was super sweet and even offered a second spoon for more people to enjoy the float.
Smoove is a perfect place to enjoy a refreshing treat near school after the stressful Regents exams are over.
Leave a Comment
About the Contributor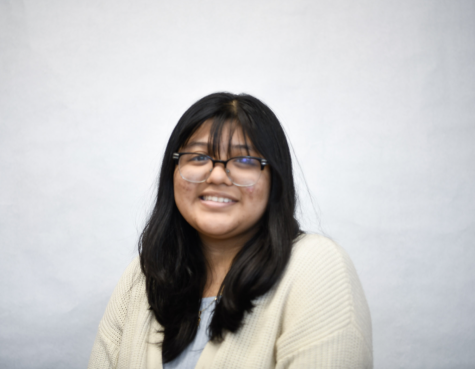 Kate Iza, Digital Design Editor
Kate Iza, a sophomore at Pace High School, is a reporter for the Pacer but her interests venture off towards other aspects of journalism, such as design....