To See the Unforeseen Fashion at Pace
Right in the middle of Chinatown, Pace fashion represents the diversity we have with students from all walks of life.
Believe it or not, many students don't always think too much into their stylish outfits. Their style inspiration comes straight from their creative mind as well as something simple as the weather outside.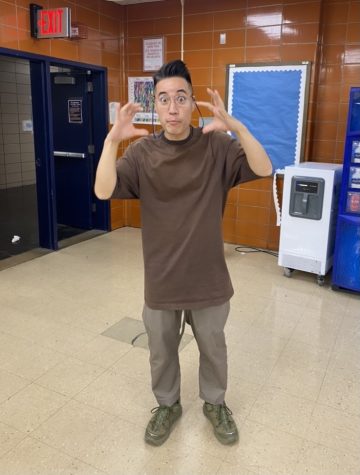 "Is it cold? Is it hot? Is it rainy? That determines everything," said Mr. Wooh, the 11th grade English teacher.
"Secondly, am I wearing black or gray today? It's pretty simple. It's kinda like I don't wanna think too much about it, you know, because there are other things to worry about," Mr. Wooh said.
Also, comfortability with outfits seems to be a key priority. But they sure do make it look good! At the end of the day, fashion is about what makes people feel good. And whatever makes them feel confident.
"I looked at the weather and I noticed it was raining and I knew I wanted to be comfortable. So I guess you can say the weather, but I'm pretty sure that's the case for everyone," said sophomore Ramata Diop.
For some students, it is nothing but a good eye for fashion. "I woke up, I looked in my closet — no I'm dead serious — I looked in my closet and I was like, 'This looks cute, I'm going to wear it today,'" said Safyra Moses, a junior.
What we can learn from Pace's thoughts on fashion so far is that the world of fashion is about wearing what we see ourselves wearing without feeling the need for someone else's approval. It's about having a good eye for your own taste in fashion.
Pace is a very welcoming environment, especially when it comes to what we like to call, "Pace Drip," a dedicated page on Instagram for Pace fashion.
Pace fashion is just one of the many ways that makes Pace one big family. It's never a competition at Pace. We wanna all see one another thrive! And Pace fashion is a way we see that happen.
"Most people here have really nice personal style, so I'd give Pace an eight out of ten with its fashion," said Cynthia Perez, a junior.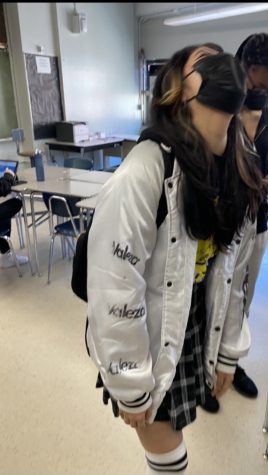 For some, picking an outfit is as easy as a quick search and scroll through social media apps that cater to fashion.
It seems as though when students need a little push to find outfit inspiration they go to their Pinterest boards. Pinterest is a very useful app for finding great outfits that fit one's personal style.
"I mean, whenever I'm looking for clothes, I usually search up 'e-girl aesthetic,'" Safyra Mose said.
What's very interesting about Pace fashion is hearing how students and staff view and describe what type of personal style they have.
"I have several aesthetics. One, emo girl. Two, soft girl, " Moses said.
"I guess the vibes I give are chill sometimes because I don't really like dressing up in school," Kayla Moore, a junior, said. "But on a good day, if you catch me on a good day, I can really pull something together. But my aesthetic I would say is soft and comfy," said Kayla Moore, a junior.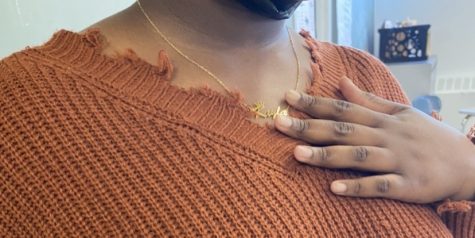 Pace has officially established that it's about comfortability over all else. But what does that look like? What exactly is comfortable to them? What are their go to pieces? How do they achieve that ideal comfortable look that they still make look so good? Hold on to those thoughts Pace fashionistas!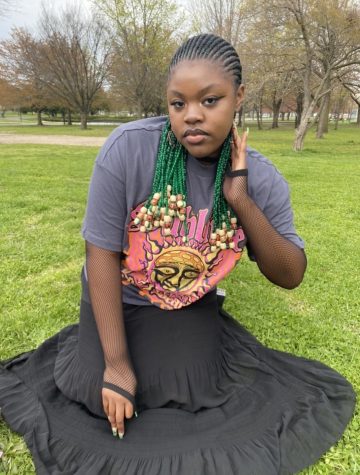 Leave a Comment