Winning Girls' Basketball Team Ends Season at Third Round of City Playoffs
The girls' basketball team made it to the third round of the B Division playoffs. Their journey came to an end with a loss to South Bronx Preparatory 68-35 on March 1st.
Their second-round play-off game was a home game against Inwood Academy and they won 45-32 on Feb. 15. They won their first home playoff game on Feb. 13 against Bedford Academy 51-44.
The Pace basketball girls ended the regular season with 14-3 record.
Point guard Tamia Gonzalez, 10th grade, showed outstanding talent on the court and achieved a new record for girls' basketball at Pace hitting 40 points during their last game of the season against Chelsea Career and Technical Education.
Throughout the season the girls have had major setbacks due to being a small team with only eight or nine players on PSAL. The girls had extra responsibilities to be aware of if any injuries t occurred.
However, there were many games where the girls got injured during games. This was a struggle for the team but no matter how hurt the girls were they still managed to be strong and play their game.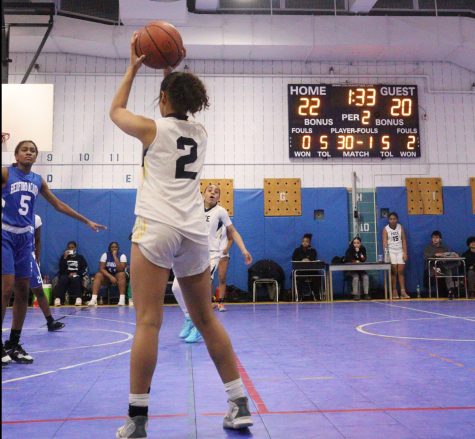 "Ambitious," Coach Worthington said. "Fierce," Coach Trezza said. And Coach Cyphert said, "Tough." Those are the words the coaches used to describe the girls' basketball team.
"Seeing my teammates' passion and growth makes me want to work harder," said Isis Glover, 11th grade. This is what she said not only keeps herself but how she believes keeps her and her teammates motivated.
Pace High School has provided a common support system for female sports. There are many students and staff who enjoy coming and showing love and support to the girls' team. However, some girls feel as though the support isn't as equal between girls' and boys' sports.
Shealyn Jimenez, junior, said, "They see us as boring, not good enough, not aggressive, a joke."
Also ninth grader Ericka Stuckey said, "I feel like you only get supported in this school if what you're doing is going good."
However, Destiny Dickerson, sophomore, said, "When people doubt us a lot, as a team we prove them wrong." The team believes when they receive negativity, it keeps them going and determined.
This season the girls went up against the Clinton School and lost both times. The first time the schools faced each other was Dec. 16 and Pace lost 32-58 at home. The girls were determined and dedicated to win the second time, however, the girls ended up in a close game with a 36-31 loss.
The girls have no seniors on the team this year, allowing them a huge advantage to come back next year even stronger. Coach Worthington said the leadership in the team without seniors "was a struggle, but they all stepped up."
Head Coach Cyphert said,"Seeing the progress and improvement from beginning to end and year to year seeing the journey in individual and see the goals and enjoyable to see the girls come together for a common goal to achieve something special" is what keeps Mr. Cyphert motivated to continue coaching the girls basketball at Pace.
Co-Captain Tamia Gonzalez was only a sophomore but had to step up and take the main leadership role and be a role model. She said it "was not easy. I felt as though I didn't deserve to be captain and I wasn't ready to lead a team. But throughout the season I stepped up and I proved myself wrong."
As well, Co-Captain Nyeisha Pair was a junior on the team and also took that responsibility as a team role model and leader. She said, "It feels good to take leadership as co-captain, because I'm not only able to tell everyone their rights and wrongs while keeping them in a good mindset. I get to laugh with them, enjoy their presence. They keep me level-headed at times."
The girls had an amazing start to their season, winning their first game on Dec. 5 against Economic and Finance with 43-22.
However they lost their second game on Dec. 7 against East Side Community. The game was a close game with a loss: 36-32. Alyssa Gonzalez, eleventh grade, said the loss was "because we downplayed them."
The girls went against the East Side for the second time at home on Jan. 11 and won 44-22. Pair says they won because "we started more as a team and started relying on each other. Also we got better on defense."
The girls' basketball players are not only teammates but family with one another. When things got hard they stepped up and never judged each other. The girls will continue to work hard and contribute to the team. The girls will develop new skills and uplift one another.
Leave a Comment
About the Contributors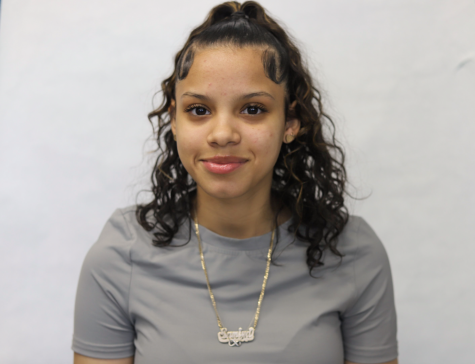 Samiya Cruz, Reporter
Samiya Cruz is a sophomore and beginner journalist at Pace High School. She enjoys writing and challenging herself with her work. Additionally, hanging...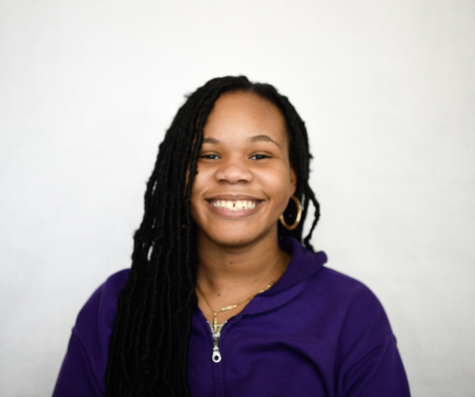 Winifred Haastrup, Photo & Digital Media Editor
Winifred Haastrup, sophomore at Pace High School, is the photo & digital media editor for the PacerNYC. She is a devoted Christian and animal lover...