Boys' Volleyball Team Advances to League Playoffs
The boys' volleyball team has dominated this season, making it to the playoffs with a record of seven wins and three losses. The team advances to the playoffs to face Graphics Campus on Wednesday, May 11 at their gym on West 49th Street.
The Setters are currently ranked third in the Manhattan B East league, while Graphics Campus is second in Manhattan B West with a similar 7-3 record.
Senior Brian Bianco, captain of the team, is currently ranked tenth in all league aces on PSAL. He has 33 aces in 9 matches. He said, "Being ranked is cool, but honestly I'm not focused on just that. I want to go far in the playoffs this year."
"As a team I feel there's things we still need to do like learn to communicate better, I'm confident we can even though it's nerve wracking. The highlights of this season has to be setting my teammates up and completing plays, and scoring by a good play," Bianco said.
Senior Ariel Reyna is also a huge part of the team. "I'm excited and looking forward to the playoffs, I'm not nervous at all," Reyna said. "I don't think we are not ready for the next games but there's always room for improvement."
"This year, we all have a bond even if we have our ups and downs we always bounce back." " To me Volleyball gives me another sport to play and represent for my school after basketball season is over."
One of the team's top hitters, senior Ejames Villar said, "I feel playoffs are going to be hard and we are getting more discipline in practice."
Since their last season back in spring 2019 before Covid struck, the team has been going through intensive and rigorous practices in order to make the playoffs.
This year's team is being coached by Ms. O'Sullivan. "I think that our team has a lot of promise and I believe this team can make it to the playoffs," Ms. O'Sullivan said.
"We've made the playoffs once and made it to the final eight out of 40 teams," she said. "The team back in March 2020 was a very solid team and I believe we could've made it far but Covid didn't allow it."
She also added that because of the 2021 season the team this spring has developed their skills and chemistry, which will win them many games.
One of the team's managers, sophomore Serenity Seda, said, "I decided to manage the team because I'm very close to the players and understand the sport more than others." She also says that the team needs more coordination.
Leave a Comment
About the Contributor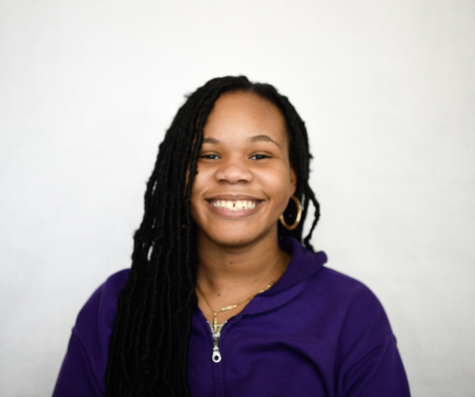 Winifred Haastrup, Photo & Digital Media Editor
Winifred Haastrup, sophomore at Pace High School, is the photo & digital media editor for the PacerNYC. She is a devoted Christian and animal lover...