Most Freshmen and Sophomores Lack Legit Lockers
Freshmen and sophomores are still questioning when they will be getting their lockers.
"Freshman and sophomore students typically receive lockers within the first two months of them coming to school," said Assistant Principal Tommy Chong. "However, due to the pandemic, for the last two years the seniors who graduated in the last two years have not returned to clean out their lockers."
Locker assignments have been delayed due to Covid, according to Mr. Chong. However, many students have taken it upon themselves to put their belongings in a locker. A few ninth and tenth graders found empty lockers and just moved in.
Katelynn Seetaram has strong feelings about the so-called "squatters."
"Why are they being allowed to do that?' she said. "I don't think they should be allowed to take random lockers, it might mess up the cycle."
Staff and students seem to be on the same page about lockers as they are anticipating lockers being available for students. Principal Glatz said, "The student-to-locker ratio is off," meaning that there are more students than there are lockers.
Assistant Principal Chong said, "I also purchased new lockers. We plan on installing them in the hallways. We will have enough lockers to provide students so they don't have to share."
It also seems that lockers aren't just a problem for freshmen and sophomores but also seniors."I used to [have a locker], but then it got taken away from me. It got taken away because of the freshmen coming in. But now that I am a senior I only have three classes" said senior Ashmine Santiago.
The lockers being taken away from the seniors is pointless because freshmen and sophomore students still don't have them.
Leave a Comment
About the Contributor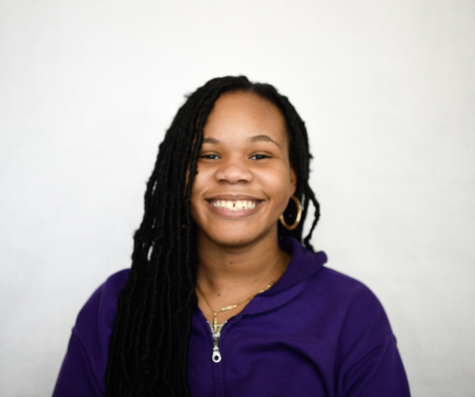 Winifred Haastrup, Photo & Digital Media Editor
Winifred Haastrup, sophomore at Pace High School, is the photo & digital media editor for the PacerNYC. She is a devoted Christian and animal lover...