Many Students Are Wondering: Where's Coral?
Coral is the school's therapeutic dog for students to be able to have a supportive system. When students are facing a difficult day they're able to pay Coral a visit and spend time petting and hanging out with Coral.
New students unfortunately haven't been able to meet Coral due to Covid-19. Coral had been an emotional support for students if they needed it, according to school counselor Mr. Hylton. Some would describe Coral as a brown hairy dog with a bright personality, who always managed to put smiles on students' faces.
"When people needed to speak to Coral they would go to the principal's office and pet Coral and they would feel better," said Mr. Hylton.
When students, specifically those in the 9th and 10th grades, find out about Coral they have a mix of excitement and sadness. Knowing that there was an emotional support system available for students made students grow with excitement, but then realizing that due to the fact that they won't be able to meet Coral due to Covid brought sadness upon students.
According to a research study done by the American Kennel Club, therapy dogs can help relieve students' stress. So, what does this mean for Pace students? With all the stress students are currently facing, how will they be able to relive some of that stress and choose healthy habits?
Coral helped many students feel relieved and more comfortable with knowing they could always pay a visit to Coral if they weren't feeling the best.
Many people agree that Coral would be really helpful to have around for students especially after quarantine, including senior Mia Warren. Before the pandemic Warren spent a lot of time with Coral.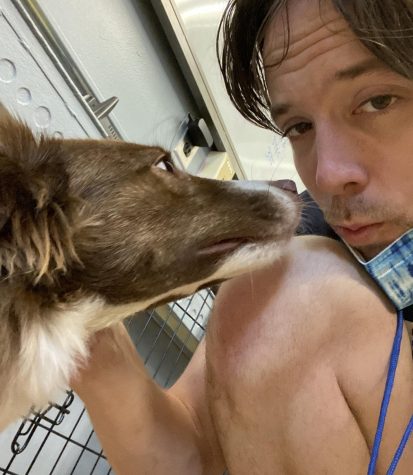 "I feel like now would be a good time for her to be here, especially after quarantine. And I feel like now would be a better time to have her versus the beginning of the year. I feel like students would benefit if she was here," she said.
The only concern with bringing Coral back to the school is her possibly catching Covid. This would be very dangerous to her and her health.
Coral is currently living with Mr. Glatz and many students are excited and waiting for the arrival of Cora!. Many students can't wait to finally meet Coral.
Leave a Comment
About the Contributor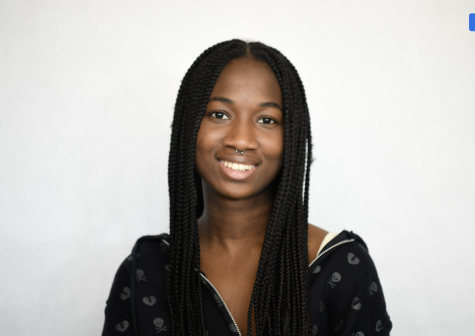 Ramata Diop, Reporter
Ramata Diop, a junior at Pace High School, is very passionate when it comes to anything involving fashion. She loves thrifting and hanging out with friends...