Adele's 30: Deeply Personal and Worth the Wait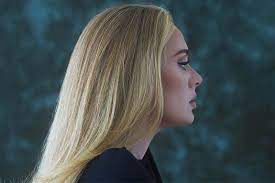 Adele's latest album 30 had been long awaited. The singer hadn't released an album since 25 in 2015, which gave us hits like "Hello," "Send My Love" and "When We Were Young." These hits were played again and again, while fans patiently waited for this newest album. Released on November 19, the new album was expected to be Adele's comeback after being gone for so long.
This album, unlike the others, is deeply personal. While Adele usually sings of heartbreak, this time she sings her story, the story of her divorce and pain. And she was even quoted saying that this album serves to explain lots of things to her young son.
The single used to tease the album was "Easy on Me," which definitely had fans on the edge of their seats. The song is easily like the rest of her songs, but yet it's so different. It brings many fans to tears, and I'd be lying if I said I'm not one of those fans.
Ultimately there have been many mixed reviews. Some think it is too personal, while others think it is perfect. I think that it screams maturity. It had been six years since we last heard her voice and the album is incredible to hear. Overall the album is amazing and worth the wait. It was easy to think it would be just like her other albums, where almost all the songs would be easy to relate to and play over and over again.
Each song offers something different than the next. While Easy on Me easily resembles her past work, Cry Your Heart Out resembles a clean '50s song. Adele is known for one thing: her vulnerability, and this album never fails to have it. Each song can be listened to and the vulnerability is there for the singer and the fans.
While my opinion on the album is that it was worth the hype, I cannot fail to mention that it's not an album for all Adele fans. As it's so different from her previous works. Don't go into this album expecting Rolling Deep or the juvenile Adele. Instead expect an Adele who has grown tremendously, see Oh My God that expresses her desire to finally choose herself: "I'd rather be a fool than leave myself behind."
Ultimately the album is a great one. It's definitely one that has songs added into my "In My Feelings" and my "Bad B****" playlists. I'd definitely recommend giving it a listen and seeing which ones stand out to you.
Leave a Comment