Ms. Carter Retires after a Career of Connecting to and Caring for Her Students
Pace sadly says goodbye to English teacher, Ms. Carter, who has been working as a teacher for 28 years. She spent seven of those years teaching at Pace.
Many people feel that Ms. Carter was a great teacher and inspirational role model. Many also agree that Ms. Carter had a great connection with her students.
Ms. Mornhinweg, an IEP teacher who works with Ms. Carter, talked about her experience. "It's really refreshing to teach with someone with so much experience and has the same philosophy towards teaching kids."
Ms. Carter has made a great impact on the Pace community and will be missed. She leaves a legacy that could never be replaced.
"Ms. Carter made my love for reading grow, I don't know what I would do without her," said Maimouna Sissoko, who's had Ms. Carter as a teacher for two years.
As she goes, Ms. Carter leaves an important message for her students: "Give a man a fish and he'll eat for a day, teach a man to fish and he'll eat for a lifetime."
Goodbye, Ms. Carter. Pace will never forget you.
Leave a Comment
About the Contributor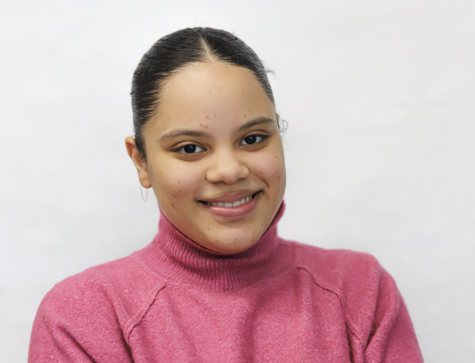 Jelizbeth Moreta, Reporter
Jelizbeth Moreta, a sophomore at Pace High School, has an enthusiastic view of life and a particular taste in movies and tv shows. She loves to read a...