Are You Ready For Holiday Binge-Watching?
Are you bored at home scrolling endlessly through movies and shows you have already watched? Is the algorithm recommending only boring things? Many students watch movies and shows as one of their leisure activities. It can take them to a different reality and allows them to experience different emotions. Students are always looking for recommendations of movies and shows to watch. Here are some Pace students' favorites.
Grey's Anatomy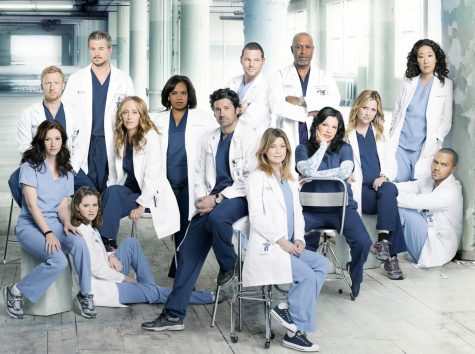 This American drama series focuses on the lives of people in the medical field. "It's lowkey educational, it has interesting plot lines and lots of drama," said Bryan Aguayo, eleventh grade.
"It's emotional and has characters and situations I can relate with," said Ciara Garcia, a member of the Pacer staff.
The show can be watched on many streaming services such as Netflix and Hulu. This show started in 2005 and is still up and running to this day. As of now there are 19 seasons.
Breaking Bad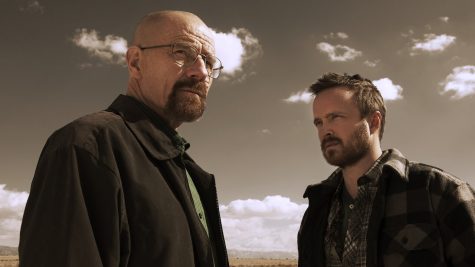 This drama series is about a high school chemistry teacher who does not earn enough money to financially support himself or his family. He learns he has cancer and turns to making and selling drugs in order to survive.
"I find it very interesting and it has a good plot. My favorite person in the show is Jessie because no one really understands him and his character deserves better. He has a really good heart," said Valery Collado, eleventh grade. This show can be watched on Netflix. This show was released in 2008 and there are five seasons.
The Vampire Diaries
This drama series on the life of a 17-year-old named Elena Gilbert living in a town called Mystic Falls. Her life changes as she discovers new mysteries about the area she lives in and comes into contact with Damon and Stephan Salvator, two vampires.
"I can relate to the characters, their emotions and their love life in a way," said junior Aminata Barry.
"The plot is great. The romance is great. The drama is great, " said Kushba Rimi, ninth grade.
This show can be watched on Peacock, HBO Max, Amazon Prime Video. This show started in 2009 and has eight seasons.
Money Heist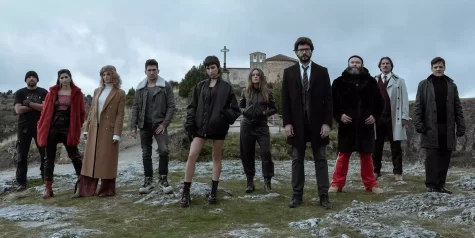 This show crosses heist, drama, crime and thriller genres. It's about a man who plans a heist in the Royal Mint of Spain by gathering criminals to rob the place.
"I like the plot. The relationships among the characters were very interesting," said Anim Sam, ninth grade.
The show can be watched on Netflix. The show was released during 2017 and there are five seasons.
Shawshank Redemption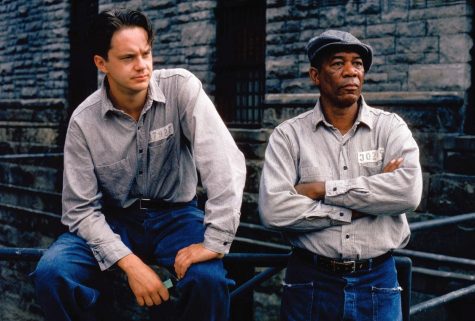 This is a drama/crime movie about a guy named Andy who gets wrongly convicted of a crime and spends time in jail. We see his experience in jail and how he builds a bond with one of the imprisoners.
"Shawshank is the best movie of all time!" Tiago Neves, a member of the Pacer, said. "There is a diverse cast and the plot twist and character development is amazing."
One of the streaming platforms this movie can be watched on is HBO Max.
The Perks of Being a Wallflower
This movie focuses on a freshman high school student named Charlie who is played by Logan Lerman.
"It's a movie and book that makes me sad and comforted at the same time," Ceveen Saad said. "It's a movie that's filled with so much pain and trauma but still focuses on finding the beauty in life. I think everyone can relate to at least one aspect about this movie and the main character's journey through high school while persevering through personal issues. It's a coming of age movie that I can never get tired of. Also, I wish Paul Rudd was my English teacher."
This movie can be watched on Hulu, Paramount, Amazon Prime Video, and many other streaming platforms.
Leave a Comment
About the Contributor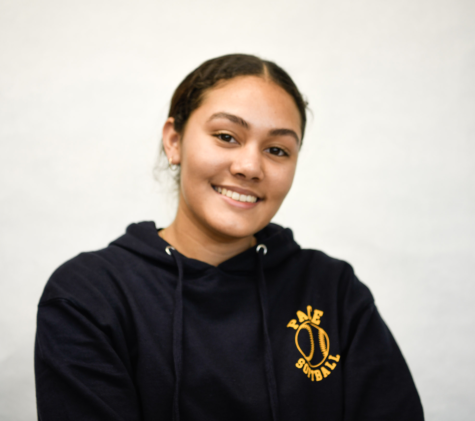 Penelope Burgos, Reporter
Penelope Burgos, a junior at Pace High School, is committed to achieving her goals inside and outside of school. She is a part of Pace's softball team...