New Changes for Freshmen Lunch
Freshmen will have a huge change in their lunch schedule. Starting this week, ninth graders with perfect attendance consistently for every single class will be able to go outside for lunch. Beginning after the parent teacher conference, all students will be able to go to the school's handball court for a change of scenery but there is no change at lunch time.
Assistant Principal Chong said, "For the second marking period students with perfect attendance for every period will be allowed to go outside for lunch."
The lunch time won't change but only students with a perfect attendance on JumpRope will be able to have outside lunch privileges. Third period lunch for freshmen will still remain as it is.
Freshmen lunch is a hot topic within the grade. Some freshmen love it while some not so much. The freshmen have lunch during the third period, which most ninth graders think is way too early. Some still consider third period as breakfast, rather than lunch.
This is a different policy compared to last year, but it is a system that has been done in Pace before. When the current seniors were freshmen, they were not able to go out for lunch.
Maryam Musali, a 9th grader, said, "I do not like that I can't go outside for lunch. I don't eat the school lunch because it tastes bad. I get hungry throughout the day." Maryam believes that outside lunch would help contribute to her idea of a "perfect high school experience."
Many freshmen throughout the school have also said that school food does not taste good. Some kids have dietary restrictions. Freshman Jada Crawford said that she can't eat the school food because it tastes "mid." She would love it if she could go outside because she feels like she is responsible enough to come back to school on time. It is not fair to her.
View Comments (2)
About the Contributors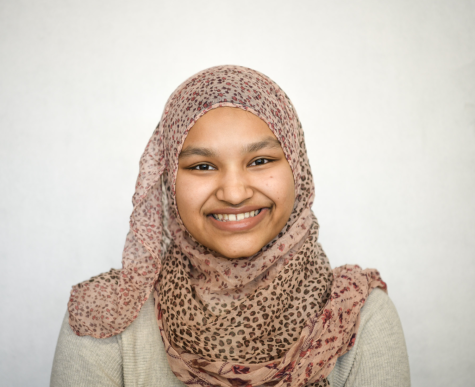 Raiyann Zaman, News Section Editor
Raiyann Zaman is a sophomore and the Pacer NYC News Section Editor. She is also the 10th grade SGO president. She is very devoted to her work and is a...
Ally Dolores, Editor-In-Chief
Ally Dolores, a sophomore, is the Editor-In-Chief of Pacer NYC. She is known for taking initiative in situations where she is needed. Ally has learned...